The 40th Annual Woodbridge St. Patrick's Day Parade & Celebration is set for Sunday,
March 11. At 1:30 P.M., the biggest St. Patrick's Day parade in the
region steps-off from Woodbridge High School, moves to Freeman Street, onto Linden
Avenue, to Amboy Ave. (Route 35) to Main Street, concluding in front of Town Hall.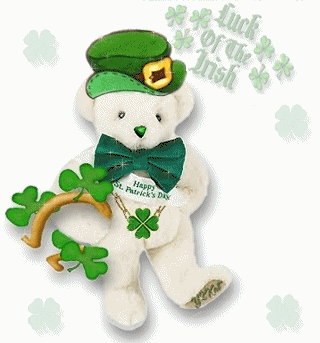 More than 80 marching units, traditional Irish Pipe Bands, high school marching
bands, Irish-themed parade floats and displays, Township fire departments, first
aid and emergency response squads, Woodbridge scouting organizations and community,
civic, sports, and neighborhood associations are set to participate.
St. Pats Parade Party
All Day Sunday
- They open at 12:00 noon


They are closing the street and having a party.
It's the "official" after-parade party!!!
Live Music! Green Beer! Irish Food & Great times!

glitter-graphics.com