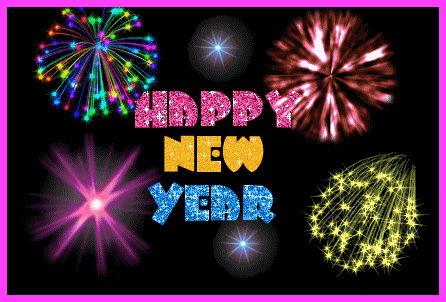 At the end of an old year, and the beginning of a new year, most people have traditions and superstitions that they follow. The idea is to make next year the BEST YEAR EVER, right?
This new year is a particularly scary one for the superstitious, because of the prophecy from the ancient Mayans, that some people have interpreted to say that the "end of the world" will be December 21, 2012.
From
Wikipedia
:
The 2012 phenomenon comprises a range of eschatological beliefs according to which cataclysmic or transformative events will occur on December 21, 2012.[1][2][3][4] This date is regarded as the end-date of a 5,125-year-long cycle in the Mesoamerican Long Count calendar. Various astronomical alignments and numerological formulae have been proposed as pertaining to this date, though none have been accepted by mainstream scholarship.
A New Age interpretation of this transition is that this date marks the start of time in which Earth and its inhabitants may undergo a positive physical or spiritual transformation, and that 2012 may mark the beginning of a new era.[5] Others suggest that the 2012 date marks the end of the world or a similar catastrophe. Scenarios suggested for the end of the world include the arrival of the next solar maximum, or Earth's collision with a black hole, passing asteroid or a planet called "Nibiru".
Scholars from various disciplines have dismissed the idea of such cataclysmic events occurring in 2012. Professional Mayanist scholars state that predictions of impending doom are not found in any of the extant classic Maya accounts, and that the idea that the Long Count calendar "ends" in 2012 misrepresents Maya history and culture.[3][6][7] Astronomers and other scientists have rejected the proposed events as pseudoscience, stating that they are contradicted by simple astronomical observations.[8]
There is a lot to read on the Wikipedia page, but the fact is this: No, I'm really not expecting it to be the end of the world. Are you?
ON THE OTHER HAND... you just never know when the end will come, do you? Sure, it might not be the end of the world, but you never know - you could be struck by lightning tomorrow. So, with the idea of improving the life you have and making every moment count, lots of people make resolutions and set goals for the new year. Plenty of times these resolutions are forgotten by the middle of January, but it's always good to start the new year with high hopes. So, what are your resolutions?
Then there are the superstitions. A lot of superstitions deal with food:
Toasting the New Year with Champagne is traditional. (But I don't really like champagne, so I'll be having tea, thank you.) Eat twelve grapes at midnight—one grape for each stroke of the clock; each grape represents a different month, so if for instance the third grape is a bit sour, March might be a rocky month. The goal is to swallow all the grapes before the last stroke of midnight, and maybe a 13th grape just in case
....Cooked greens, (cabbage, collards, kale, and chard, etc.) are eaten at New Year's because their green leaves look like folded money, so I'm making soup with Kale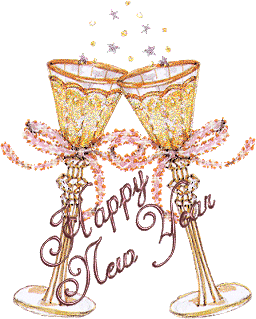 ...For the last few years in my family, it's been traditional for me to cook black-eyed peas in a dish called hoppin' john. (That doesn't mean that my family all eats it, of course. But I cook it anyway.) I've also heard that it's traditional to eat lentils
....Pork is supposed to be lucky for the New Year... (I'm making my Hoppin' John with ham stock and bacon!)
... Fish scales symbolize money, so eat fish! Cod and shrimp are good choices!
... Cakes and other baked goods are commonly served from Christmas to New Year's around the world, and of course we'll have cake at my house :)
...Make sure your pantry is stocked going into the New Year. Try to have food on your plate, and on the table, at midnight. But, don't eat lobster or chicken, because they will lead to setbacks. You shouldn't eat any poultry because it will make good luck fly away. I also read that chickens scratch backwards, cows stand still, but pigs move forward, so that's why you want to eat pork.
Read More at
WWW.Epicurious.com
.
Snopes.com
have a lot of good superstitions on their page. Try them all, what difference does it make? It can't hurt, right?