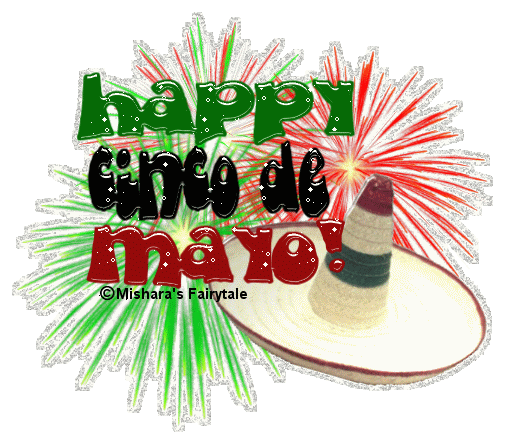 glitter-graphics.com
I love holidays!
Cinco De Mayo is a lot of fun... I'm headed over to
Jose Tejas
myself, along with about a million other people, I guess. It's one of those holidays that most people really don't know much about. But I was on Facebook this morning, and my cousin's husband had a good post that I thought I would share with you.
"Although I'm planning on drinking Coronas I want to make it clear that Cinco de Mayo is NOT! the Mexican independence, it's the Mexican army's victory over French forces at the Battle of Puebla on May 5, 1862. It is celebrated primarily in the state of Puebla, Mex & in the USA. While May 5 sees limited significance in Mexico itself, the date is observed in the USA as a celebration of Mexican heritage and pride."
So there you go. I'm not sure if Rodrigo is actually Mexican, but I like what he had to say about the holiday. I believe in any excuse for a celebration! Now, go enjoy it!