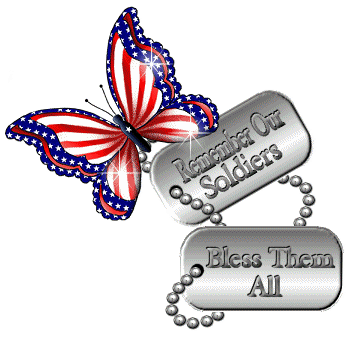 glitter-graphics.com
Today is Armed Forces Day. Take a moment to think about everything we owe to the men and women who've been willing to serve this country.
According to Wikipedia, which you can read
HERE,
The day was created in 1949 to honor Americans serving in the five U.S. military branches – the Army, Navy, Marines, Air Force, and Coast Guard – following the consolidation of the military services in the Department of Defense. It was intended to replace the separate Army, Navy, Air Force, Marine Corps, and Coast Guard Days, but the separate days are still observed, especially within the respective services.
Thank you to all of our Servicemen and Servicewomen. We are grateful for all you've done.